"Discover how to pass exams easily and with
HIGHER GRADES - using the latest exam
technique study skills – to PASS ANY written
exams whether Math exams, Science exams, Language exams to…
… the General Knowledge exam."
"Learn the secrets of how to study effectively for any written exams from age 10 exams to degree level exams, professional exams and the teachers' General Knowledge exams… with more EASE… more FUN… BETTER GRADES and in QUICKER TIME… using the LATEST PROVEN brain research and natural tools."
Be ONE of the FIRST 100 people* to secure your FREE "Effective Studying and Passing Exams" ONLINE WORKSHOP by ordering your ebook and bonuses NOW, before your (or your child's) fellow students do, by clicking here. Or, read on for full details.
Dear Friend,
If you'd like to develop your mind's full potential, pass exams easily, quickly with fun and/or have instant skills for life success, then this might be the most important letter you'll ever read.
Here's why:
The truth is, knowing how to study effectively and how to pass exams with TOP grades, should be easy and fun. My own experience of helping others and myself turn failure to exam success - using the latest techniques and natural technology - shows it is possible to pass any written exams, including the General Knowledge Exam, in 28 days or less.

Now, I know you're probably skeptical. That's normal and healthy. Let me give you three good reasons we can back up what we claim:
Three Reasons To Believe What I Say
Reason one: I have a Master Practitioner of NLP diploma, studied under Dr Richard Bandler, co-founder of NLP. NLP is used by Presidents, Olympic champions, advertisers, therapists and other GREAT achievers in life. It is now being used by TOP educators and Personal Development Trainers.
I also have a diploma in Advanced Hypnotherapy & Psychotherapy. In addition, I have attended a therapist workshop with Dr. Ernest Rossi, the eminent hypnotherapist, who was mentored and trained by Dr. Milton Erickson, founder of Advanced Hypnotherapy. I also have a Psychology B.Sc. (Hons) degree, 5 A' Levels, 9 0'Levels and even a graduate conversion exam pass for ACCA (Accountancy training).
Thus, I am professionally qualified and experienced in helping others make the most of their brain. The reason I mention my other qualifications is that you may assume I was always one of those clever children, who could always pass exams quickly and easily. In actual fact, I was a failing pupil.
I will share with you how I changed the situation from being a failure to being top of the year in most subjects. This success continued into High School even though I still did not enjoy reading and studying was hard work and exam revision was boring.
I would often leave studying until the night before exam(s) due to my procrastination. This led me to know how to work late into the night, whilst still having an alert mind.
Reason two : It was not until I studied Psychology at University that I learnt about how the mind works and I learnt different techniques and tools to help me with studying and passing exams. The best part was that studying and knowing how to pass exams were now more fun, easier and quicker.
I had also improved my exam grades, in even my worst subjects like Pure Math, despite a full and active university life in sports, social clubs, student committees, travel and part-time work. In fact, it was my own wider research into making the best use of your brain and using more of your mind's potential, which gave me these LIFE SUCCESSES and not just exam success.

My knowledge and life skills were improved further when I studied for my exam diploma in Hypnotherapy and Psychotherapy. Then my Master NLP training and experience helped me to have more psychological tools to deal with overcoming limiting beliefs, increasing motivation, having instant states like more confidence etc. The workshop I did with Dr.Rossi was about learning and making the most of out of one's brain.

Later on, I suffered a massive loss of brain functioning. From my peak mental performance and mental abilities when I was editor of a business magazine, whilst having two small children, to having chronic tiredness, oversleeping, weight gain even though I was not overeating…
… being verbally inarticulate and being incapable of filling in even a simple form! My memory had deteriorated in all sorts of areas. The doctors could not help me, despite the battery of tests and examinations.

This forced me to take massive action now. One of the tools which helped me recover my brain functioning and gain energy was the natural binaural technology. As it has worked for me and many others (including children) to improve their brain, it is likely to improve your performance too. Then I was able to use my self-hypnosis and NLP knowledge to "un-create" these conditions.
My energy improved, I stopped gaining weight, I needed less sleep and my verbal, mental and memory skills all improved. (Sign up to the newsletter if you would like to know my diet secrets etc. that helped me with my energy as well as my brain.)
Reason three : I have used the knowledge I have about the mind's potential as well as my own exam successes – some even with last minute revision - to help others. I have used these exam techniques, exam tips and exam strategies for my own student clients.
Remember that people tend to pay money to see a hypnotherapist when their situation is desperate and nothing else has worked. Or, because they realize the benefit of hypnotherapy for their personal development and to overcome any limitations they may have about exams. Or, overcome negative conditioning and negative beliefs in general!

See some testimonials below for "How To Pass Exams in 28 Days Or Less! The Smart Learning System" book, to help those of you who need proof or trust before you start something. Also, testimonials will serve to help your Unconscious Mind to know, understand and be reminded of what it is truly capable. Children's names have been changed to protect minors.
Here is a summary of the benefits you receive
Now, you're probably wondering how and why we can do all those things.
Let me explain.
The book is a

28 days or less program

using the latest brain technology which means that it is a quick, versatile and proven program, making passing exams fun and easy.
You will have a step-by-step, personal road map of getting from being even a failure to being an academic success, even with last minute revision, thanks to my own experience.
Because of my professional background of hypnotherapy & Master NLP, you will benefit from definite and proven results.
The book is based on research which means verified and precise results.
Because a motivating story style is used rather than boring text style, this engages both side of your brain, giving you

more powerful results.

You'll find revising easier, faster and more fun thanks to the book taking account of different learning styles.
The book is suitable from age 10 to adults which means that it will be easy to read and understand.
Thanks to the book having instant techniques means that you will have some instant results and benefits.
You will gain long-term results with repeated readings and these are applicable to life success too.
An additional benefit is that you will have better health and learning due to the stress relief techniques and tips found in the book.
As the book is a downloadable product, you can start applying the information right away!

The sooner you order right now, the sooner you will learn about other cutting-edge, practical information like effective time management, the importance of the correct type of rest, Smart reading, SmartMaps, Smart Memory System for exam emergencies, how to overcome negative beliefs, have mighty motivation, turning failure into success, Binaural CDs, beating procrastination, overcoming insomnia, goal achievement and MANY MORE topics in "How To Pass Exams in 28 Days Or Less! The Smart Learning System "
Don't take my word for it.
Listen to what our customers say.

Here's what our satisfied customers have to say:
Warning: Do NOT buy any how to pass exam study book unless it meets the following 4 criteria:
There is a lot of confusion surrounding our field. I want to give you 4 criteria or elements you absolutely, positively must have in any solution you obtain:
1: The product must be a multi-disciplinary approach to maximize your exam results through diverse exam strategies and different, but effective knowledge.
2: It must be comprehensive, easy to understand, practical and up-to-date information. In addition, it must be flexible to take account of different learning preferences whilst expanding people's capacities and skills.
3: It must be written by someone qualified in many disciplines to make full use of your brain's potential. If that someone has also turned personal failure into success, then that person can help people who have always struggled as well as help others improve their exam results.
4: The product must help people overcome their limiting beliefs, negative habits and automatic behaviors and strategies like procrastination. The Unconscious Mind controls our automatic habits and behaviors based on our unconscious programming and beliefs. That is why having good intentions and strong, conscious will might still lead to failure without the Unconscious Mind's co-operation.
You get at least 10 times your money's worth!
In the book "How To Pass Exams In 28 Days Or Less! The Smart Learning System", I have given you my BEST techniques and BEST secrets to exam success! In fact, I have spent over 23 years of my life testing them and many months compiling and then writing the latest information.
If you were to see me for individual consultation, it would cost you around $1250 just for my time. Plus, you would have to pay for all the bonus audios that I am including here for you, priced $120.

But today, I am not just saving you money. I am saving you time if you could even find some, not all, of the information and then compiling it. But what price is a love of learning worth to you or your child? Or, to have life skills such as speed-reading, time management, goal achievement, stress management, destroying limiting beliefs, better memory, self-confidence etc?

What would it cost you if others learnt from this priceless information and they gained the valuable scholarships instead of you? Scholarships to the top private schools are often worth between $7000 and $36,000 yearly! But what greater opportunities would you miss out like the best universities in the world, which more or less guarantees the best paying salaries in the world.

On a personal self-esteem and self-confidence level, what does failure personally mean for you and how would others treat you? If you want to avoid the possibility of letting yourself or others down, including any embarrassment and shame, then you owe it to yourself to learn these valuable techniques and exam strategies.

I know what it is like to feel fear and worry over exams and then experience failure. This can lead to anger or other behaviors which may cause further troubles for you.

Thus, I could reasonably charge you at least $1000 for this potentially life-changing material. But I want this information in as many hands as possible, so that people are more likely to experience exam and wider life successes too.
In summary, here's what you get:
All the products and bonuses below are downloadable so that you don't have to pay higher production prices for printed books and CDs. You also save on packaging, shipping and handling costs for posting the material.
Plus, there is no waiting or hassle of lost or damaged products so you can start benefiting from the information right away!

You will get the "How To Pass Exams In 28 Days Or Less! The Smart Learning System" ebook where I have given you BEST techniques and BEST secrets to exam success!
If you respond right away, you pay only $77 $47.
Act immediately and receive the following bonuses
Since I know it's 100% to your benefit to act right away, I want to sweeten the pot and give you every possible reason to say YES today! If you respond immediately, you'll also receive the following:
SUPER bonus #1: EMERGENCY EXAM HELP! Guide. Value: $30. Yours FREE!
A valuable guide "Emergency Help If You Are Only Studying The Day Before Your Exams!" In this, I share with you the exam tips and exam strategies of how I did it and which my clients have also used.
SUPER bonus #2: QUICK EUPHORIA Binaural Audio. Value: $10. Yours FREE!
A special binaural audio "Quick Euphoria" This is one of the secrets that have allowed me to work through the night! It will give you a natural and quick mind-energy boost.
SUPER bonus #3: 6 BINAURAL AUDIOS & A GIFT. TOTAL Value: $150. Yours FREE!
If you are happy with your 14 day trial and you keep the book, then you will receive SIX bonus binaural audios : "Studying & Improving Memory", "Mental Refresher, ending with Focus", "Release Stress & Feel Calm", "Sleep Reducer", "Deep Sleep" AND "Morning Energy Booster" Value $110. Plus, you will receive a SURPRISE Gift WORTH $40.
SUPER bonus #4: ONE VIP WORKSHOP TICKET. Value $190. Yours FREE.
* BE ONE OF THE FIRST 100 TO ORDER AND KEEP THE BOOK and not only will you gain the nine bonus products of the SEVEN binaural audios, the SURPRISE gift plus the VALUABLE Emergency Exam guide, you will also be my VIP guest to the ONLINE WORKSHOP ""Effective Studying and Passing Exams" to be held on 4 June 2017. The recording will be made available if this date is not convenient and you can still send in your personal questions for feedback!
The workshop will cover leading-edge skills, my extra secrets and practical techniques you will not find anywhere else for exam success and life success as well as an opportunity for individual help! You will also have your questions about learning, studying and making the most of your brain answered personally by me. Due to demand and teleseminar limited places, this offer is limited to ONE FREE place per household order.
You can't lose with our 100%,
ironclad, moneyback guarantee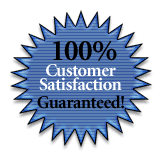 By the way, Super bonuses #1 and #2 are yours to keep even in the unlikely event you decide to take advantage of our ironclad moneyback guarantee:
We are so sure that you will gain VALUABLE life skills, secret exam strategies, useful exam tips and practical exam techniques that you can APPLY IMMEDIATELY, that we are offering a 14 day, risk-free trial. If you don't agree that you have learnt anything new or valuable, then simply ask for a full refund of your money. If you don't believe you have gained or will gain from the book and the two bonuses, then I am happy to return all your money.

If you do keep the product beyond the no-question-asked 14 day guarantee, then you will access the SIX additional binaural bonuses, the surprise GIFT and the opportunity of attending the online WORKSHOP "Effective Studying and Passing Exams."

Remember the sooner you have the book and the 9 bonus products, the longer you have to improve your skills and your brain's full potential. Also, you must ORDER IMMEDIATELY, if you want to secure the 10th bonus of one of the 100 FREE places on the online workshop!
You don't have to decide now if this product is for you. Just get it and try it out. If it doesn't do everything I say and more, if you don't save time or improve, or if your life isn't better… or if you don't absolutely love it and have more fun revising for exams…just let me know and I'll give you every cent of your money back! So you have nothing to lose and everything to gain.
Here's how to order right now!
To order "How To Pass Exams in 28 Days Or Less! The Smart Learning System" book and secure your bonuses if ordering today, just click the button below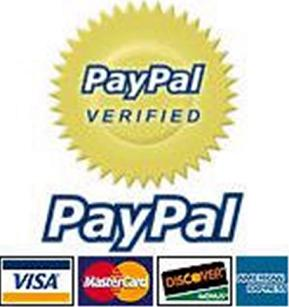 To your success,


B.Sc. (Hons) Psychology, Master NLP & Advanced Hypnotherapist
P.S. Remember, if you see the offer of "one place out of 100 FREE places" still showing on this page, then if you order immediately and keep the book beyond the money-back guarantee, you have secured your place, a value of $190!
P.P.S. The guarantee means that I am taking all the risk, so that you don't have to, and you can buy with confidence now!
P.P.P.S. You will have IMMEDIATE access to the most POWERFUL, PRACTICAL exam techniques, USEFUL strategies and PROVEN technologies for better exam results and for improving your life. The SOONER you have the products, the LONGER you have to maximize your brain and improve your skills. So order NOW!