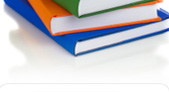 Discover which foods can dramatically IMPROVE YOUR BRAIN PERFORMANCE and those that will HARM YOU in our FREE Guide! Also, find out the Smart secrets for your best exam results! Subscribe NOW whilst the guide is still free.

Just stopping by to tell you that I PASSED!! I passed all my exams!! I did real good...I wanted to thank you for your book. The lesson and advice you show us in the ebook are really great. Having a positive subconscious mind is Definitely a must have...thank you for everything. You inspired me to go above and beyond. Thank you for everything.
Emmanuel, U.S.
Thank u for your suggestions. I will try it.
Shri, U.K.
I am very glad to write to you this letter...Thanks for your message.
Silas, U.K.
Hi Nina, my name is bashoo...am so so glad to find this profound website of yours.
Bashoo, India.
Mam I want to say thanx to u for writing such a good book. I hope it will change my life. Mam I'm keeping it forever so kindly send me my bonus
Sudipto, India.
Mam I'm 2ndyear M.B.B.S student... Mam you wrote such a good book. Hat's off to you mam you are really helping student like me. And once again thanx to you for sending bonus.
Sudipto, India.
Hello maam, Ive just read the book and it was really great. Thank you Thank you Thank you! I am so grateful I have received the products.
Laiza Rose doing Nursing Board Exam, Philippines.
Hi Nina!!! Thank you so much....Appreciated so much Sincerely,
Cecilia, United States.
Hello Nina, Thank you for honoring your guarantee. Thank you.
Angela, United States.
Hi Nina, Just letting you know, the downloads have been received in good order. Thank you so much for following up on that promptly. Regards,
Autumn, Australia.
Hey Nina, Thank you for the quick response to my request. Thank you.
Janita, United States.